BPM Congratulates Baltimore Story Summit Filmmakers
Last spring, BPM and the National Network to Innovate for Covid-19 and Adult Vaccine Equity (NNICE) convened a regional Black Media Story Summit in Baltimore to explore media strategies for overcoming the problem of vaccine hesitancy among that city's Black population. Filmmakers who attended the summit were then invited to submit proposals for media projects that would address this issue. Two projects were selected from the pool of submissions, were produced over the summer, and are now ready for their public premieres.
Join us for their world premieres at these free community screenings and talkbacks:
Wednesday, Nov. 2, at Baltimore Unity Hall, 6:30-8 p.m.
Sunday, Nov. 6, at The Peale, 2-3:30 p.m.
Participation is open to the public, but pre-registration is required. Space is limited, so register today!
Baltimore Speaks
Black Communities, COVID-19 and the Cost of Not Doing Enough
By Jeanine Hayes and Bryan Mason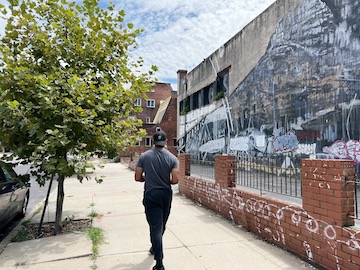 Still from Baltimore Speaks, courtesy of AfroChic
AphroChic filmmakers Jeanine Hays and Bryan Mason teamed with Baltimore native and Emmy award-winning videographer Leon Shipp Belt to produce Baltimore Speaks, a short documentary and related social media content designed to collect, acknowledge and address community concerns around vaccination, while also creating a campaign that rebrands vaccination, not as a government mandate, but as a vital act of being part of Baltimore's Black community and protecting it.
Covid Conversations
Baltimore On the Street Education
By Julian C. Hamer & Yessica Hernandez-Cruz
Still from Covid Conversations, courtesy of the filmmakers.
Covid Conversations: Baltimore On the Street Education is an unfiltered, funny, real, and educational series, by Julian C. Hamer and Yessica-Hernandez, from the streets of Baltimore for the people of Baltimore. Taking to the streets creating grass roots engagement to convince vaccination.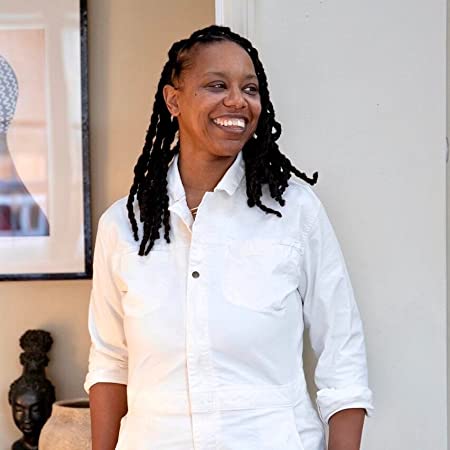 Jeanine Hays
Filmmaker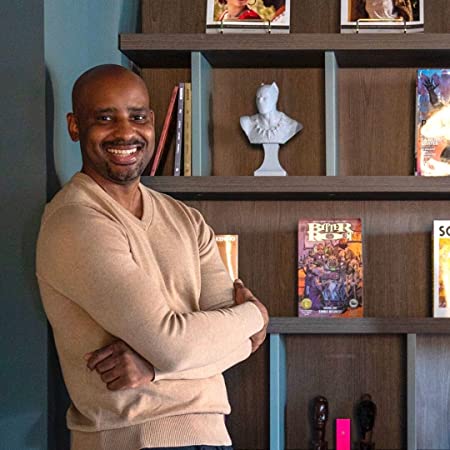 Bryan Mason
Filmmaker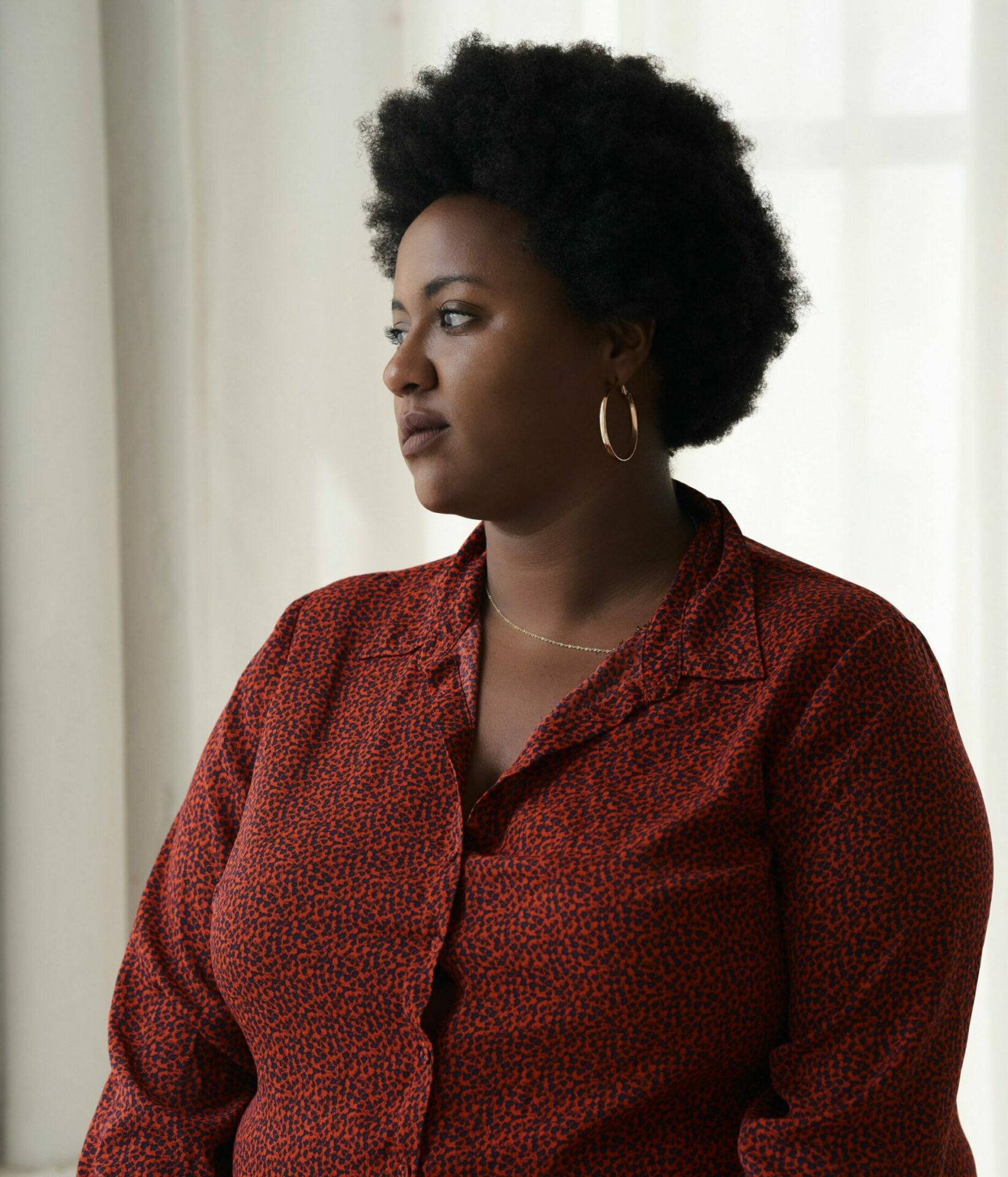 Julian C. Hamer
Filmaker
Yessica Hernandez-Cruz
Producer
ABOUT THE VACCINE EQUITY STORY SUMMIT
Amplifying Black Voices in Pursuit of Vaccine Equity
In fall 2021, BPM partnered with the National Network to Innovate for COVID-19 and Adult Vaccine Equity (NNICE) to explore media strategies for overcoming the problem of vaccine hesitancy among Black folks in the United States. NNICE is funded by the Centers for Disease Control and Prevention (CDC) as part of their National Partnering for Vaccine Equity Initiative. 
BPM's role in the partnership is to facilitate the creation of pro-vaccine media stories. To that end, we will host a series of Black Media Story Summits in select parts of the country so that Black creatives, health care professionals and other stakeholders can exchange information and ideas on how to overcome adult vaccine hesitancy in BIPOC communities. Story Summit participants will be tasked with formulating community messages that show potential for boosting vaccination receptivity. 
After each summit, attendees will have the opportunity to submit proposals for funding up to $60K to develop messages/stories for the local community. Production grants will be awarded to those media makers who submit the most compelling short-form production proposals. 
Ultimately, we look forward to helping local creatives focus their talents on raising community acceptance of vaccines as a practice of overall wellness.  The first summit is scheduled for Wed., March 2, 2022, and is focused on vaccine equity in Baltimore.
BPM thanks our friends and local partners:
BALTIMORE VIRTUAL PROGRAM AT A GLANCE
9:30 AM      Welcome
9:45 a.m.     Keynote Address — Dr. Zoanne Clack, executive producer, Grey's Anatomy
10:00 AM      Documentary Screening — THIS BODY by Zac Manuel
THIS BODY explores the fraught relationship between African Americans and the medical industry.
10:15 AM      PANEL 1 | Black Baltimoreans' Relationship with the Health Care System
Panelists explore the history of Black Baltimoreans' relationship with the health and medical industry, its impact on wellbeing, and how to navigate healing in the midst of a once-in-a-lifetime health crisis.
Moderator: Dr. David Fakunle, Ph.D., associate faculty, Mental Health Department, Johns Hopkins Bloomberg School of Public Health
11:15 AM      BREAK
11:30 AM      PANEL 2 | Unsung Heroes: Vaccine Health Champions
Community organizers and health professionals provide insight on what is needed to increase vaccination rates in Black communities.
Moderator: Sarah Kim, reporter and host of WYPR podcast "The Daily Dose."
12:45 PM     PANEL 3 | Storytelling Impact on Social Change
Creatives discuss the power of visual stories to effect social change.
Moderator: Michèle Stephenson, co-founder Rada Studio
1:45 PM      Collaboration Sessions
Facilitated small groups brainstorm stories and creative visual solutions to improving vaccine health and wellness in Baltimore. See the Padlets that were used in the small breakouts. Feel free to add to them as you see fit.
Breakout groups come back together to share ideas and stories.
 3:20 PM      Closing Remarks