BLACK PUBLIC MEDIA
WEEKLY DISPATCH
By Leslie Fields-Cruz
Breakthrough Stories Break Down Barriers
Last weekend, I traveled to Washington, D.C., to join filmmakers Byron Hurt and Natalie Bullock Brown at the Double Exposure Film Festival, where their newest film, Hazing, was on the slate. Though Hazing includes Hurt's personal experiences with the harmful rituals, the film also includes the accounts of people who are not Black. During the post-screening talkback, which I moderated, it became clear that the filmmakers have succeeded at producing a powerful human story that resonates with people from a variety of backgrounds.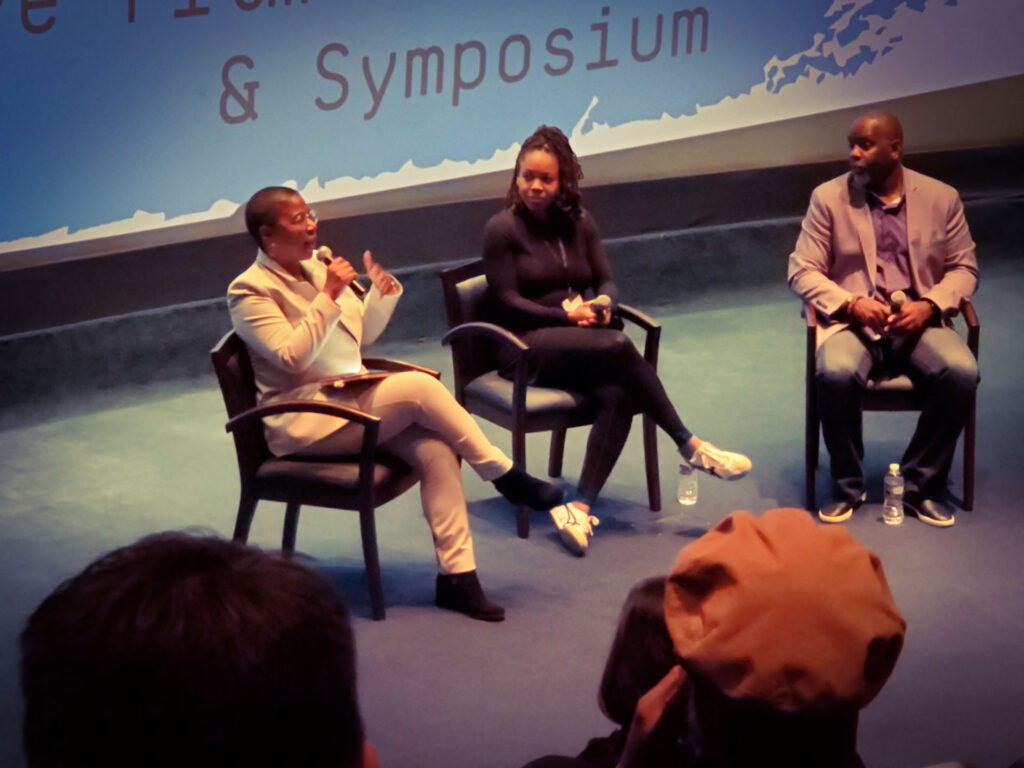 (L-r) Fields-Cruz, Bullock-Brown, and Hurt discuss Hazing at Double Exposure Film Festival in Washington, D.C. Photo by Cheryl D. Fields
One of the best parts of being a media viewer and a person who supports media makers in this era is the ever-increasing opportunities there are to watch and support people of color as they break through barriers to tell their own stories. 
I've recently become a devoted fan of the FX/Hulu comedy series Reservation Dogs. The half-hour show, which is heading into its third season next year, follows the exploits of four friends – all indigenous teenagers – who live in a sleepy town in rural Oklahoma and dream of moving to California.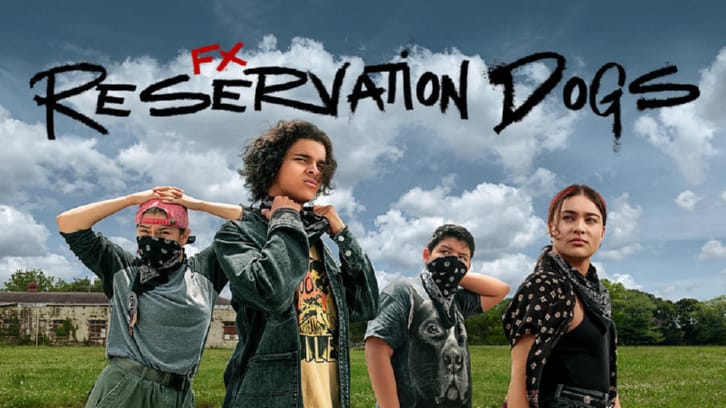 Co-created and executive produced by Sterlin Harjo and Taika Waititi, the uproarious coming-of-age story weaves some of the harsher realities of 21st century rural reservation life into a cinematic blanket that ever-so-deftly tickles, envelops and informs.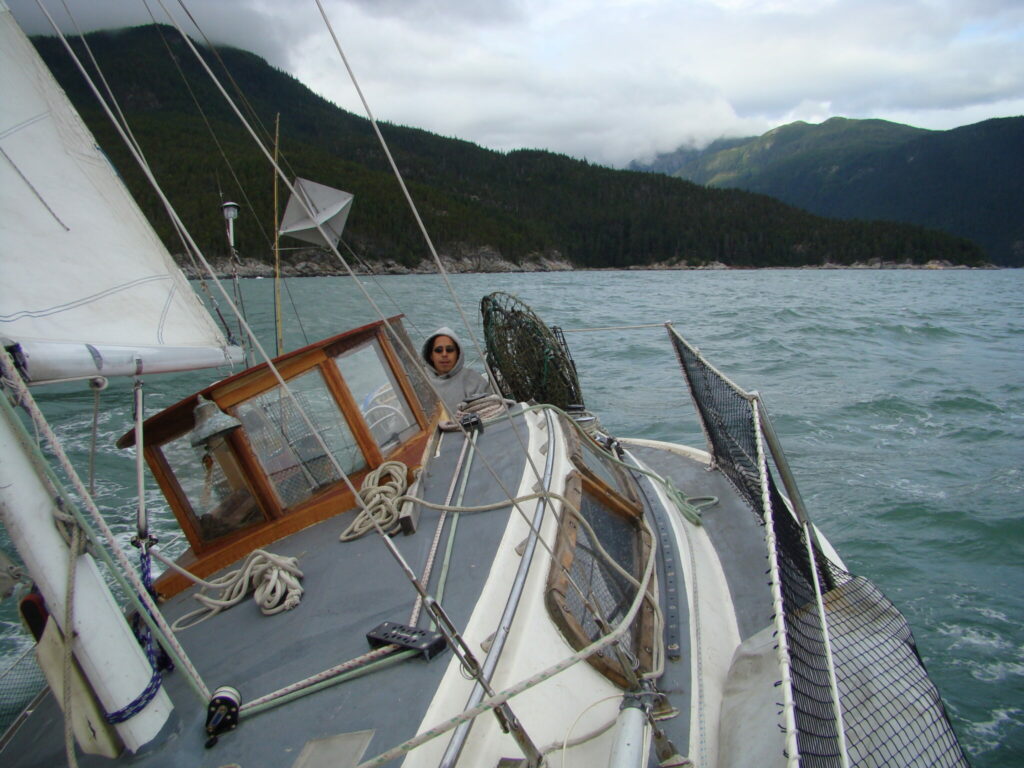 Still from 'Smokin' Fish', a film by Cory Mann, featured at Vision Maker Film Fest 
I have no tribal affiliation, so I don't doubt some of the jokes and cultural cues that emerge in Reservation Dogs fly straight over my head. But enough in the series is familiar that each episode leaves me feeling included and inspired to keep advocating for more shows like this.  
If you're interested in discovering other stories told from an indigenous perspective, check out the slate of films featured at this year's Vision Maker Film Festival. Running from Oct. 10-Nov. 13, the hybrid event is hosted in Lincoln, Neb., and includes free online streaming.
BPM's latest Be HEARD! series, I Am Who I Say I Am, is now in its second week. If you haven't caught it yet, I highly recommend that you watch. The series is breaking BPM records in digital viewership as it amplifies the voices of transgender and nonbinary members of the Black community, which are too often dismissed or ignored, even by our own people. We are grateful to Big Freedia, Angelica Ross, Eva Reign, Rev. Dr. Jacqui Lewis, and several nonprofits for partnering with us to promote Sophia Clark and Whitney Dow's trailblazing work. This Thursday, we'll premiere the second short in the series on our YouTube channel. Don't miss it.   
Media stories that explore universal themes through culturally specific perspectives give people who've historically been denied the chance to be on screen an opportunity to affirm their presence. Simultaneously, audiences outside the cultures depicted on the screen get a chance to connect to experiences they might otherwise misunderstand or overlook. At BPM, we applaud all who are taking steps to ensure these types of breakthroughs are possible. 
If you're looking for an opportunity to circulate with more filmmakers who are breaking barriers, DOC NYC invites BPM community members to enjoy a $3 discount on tickets to their 2022 festival, which runs Nov 9-27. Go here to view the slate and enter DOCNYC_PTNR_22 to claim your discount.
Black Public Media is supported in part by the Corporation for Public Broadcasting, with further funding from the MacArthur Foundation, the New York State Council on the Arts, and Acton Family Giving.  For more information about underwriting and contributions, please contact Alisa Norris (Alisa@ blackpublicmedia.org). To donate, click here! In addition, you can donate to BPM through your Amazon purchases by going to smile.amazon.com/ch/31-1335950.
Copyright @ 2022 Black Public Media. All rights reserved.
Our mailing address is:  8 West 125th Street, Ste. 0D3117. New York, NY 10027