Black Public Media hosts several events annually. We also partner with a variety of organizations on professional development training and public screenings. Check out our upcoming events below.
Jingle & Mingle Virtual Holiday Party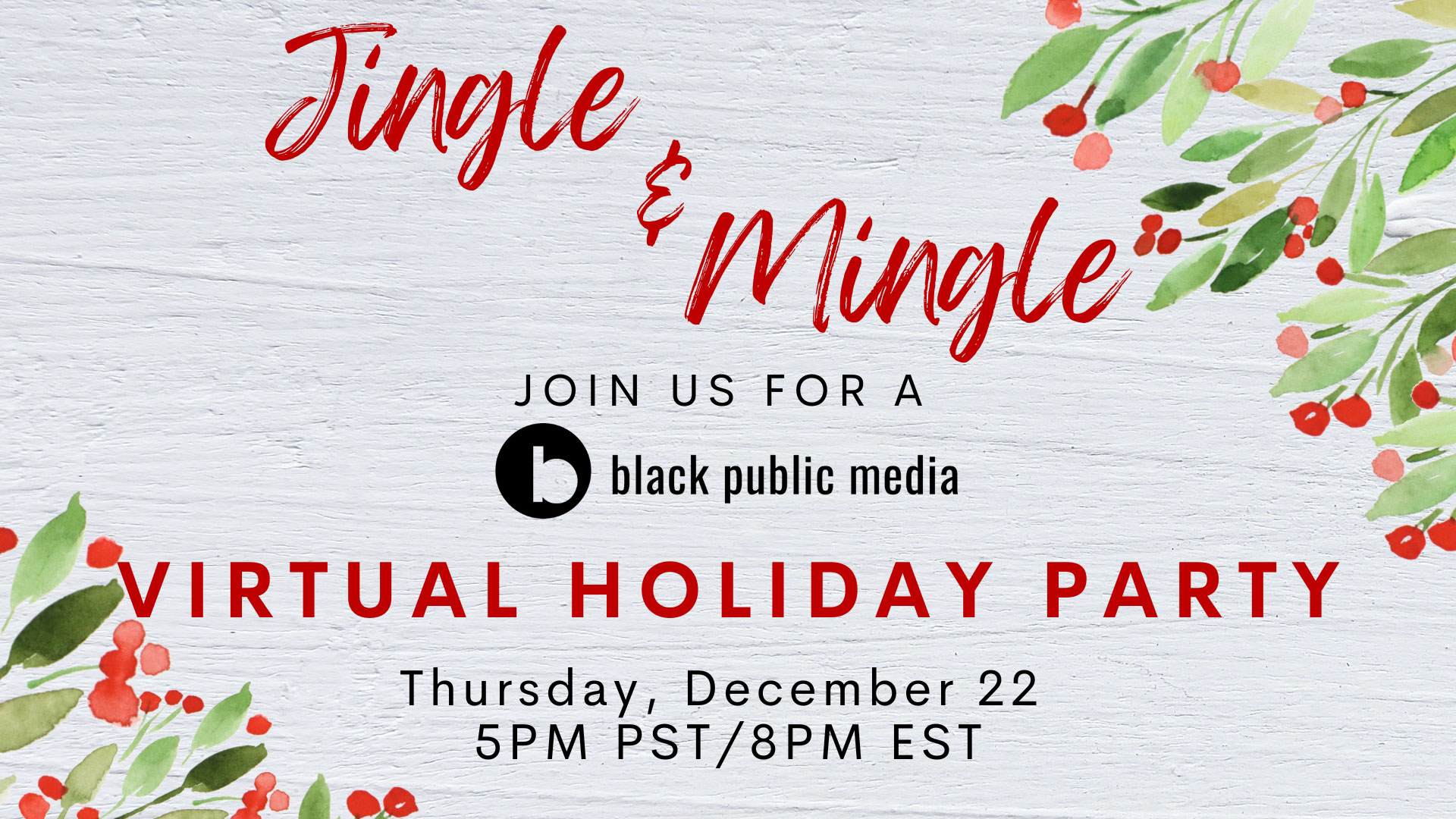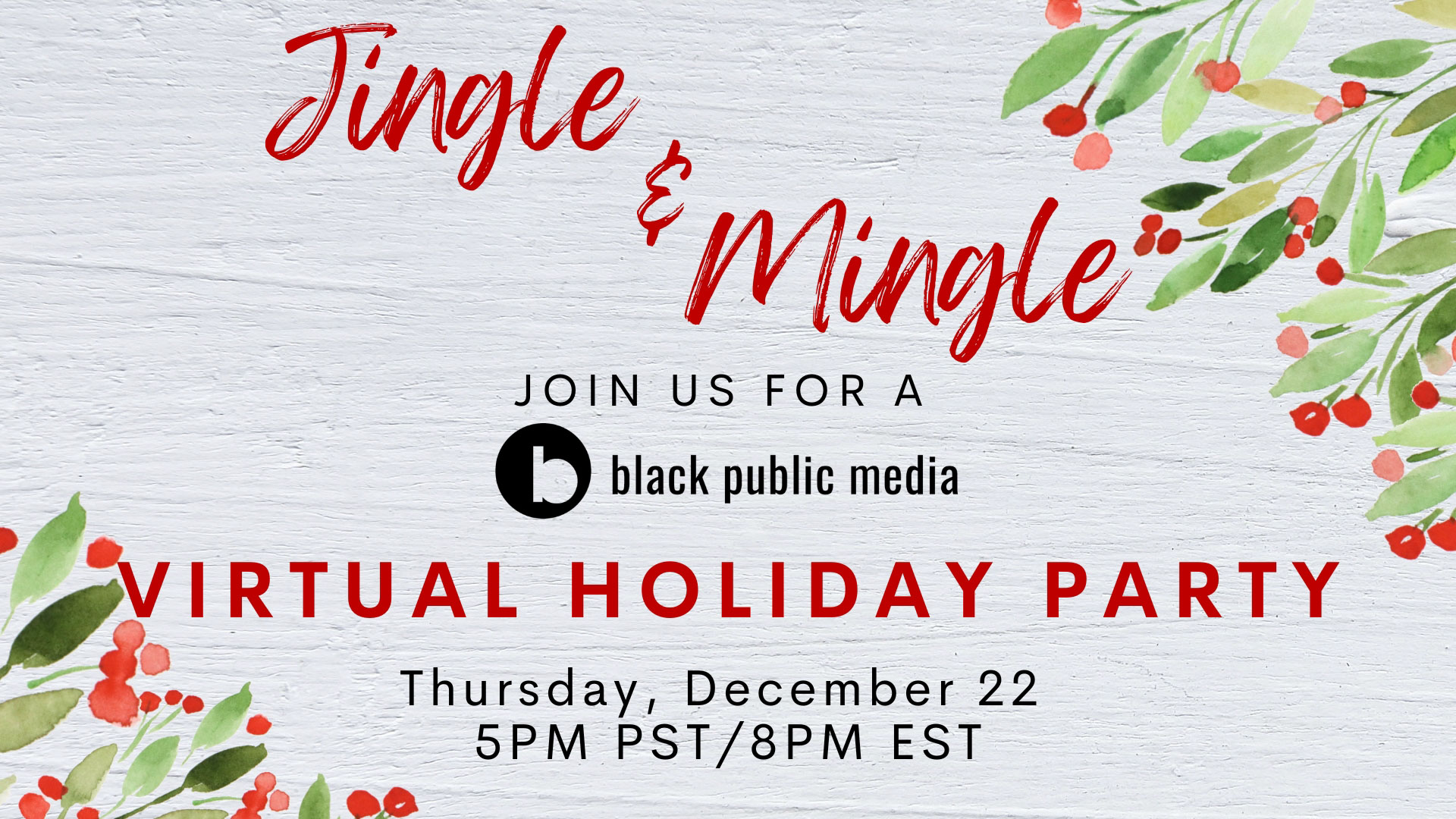 Join Black Public Media for our end of the year holiday party. Mix, mingle, and celebrate with the BPM Fam!
Restorative Futures: Community Screening & Discussion
A BPM/MoAD PARTNERSHIP IN COLLABORATION WITH THE SMITHSONIAN'S NATIONAL MUSEUM OF AFRICAN ART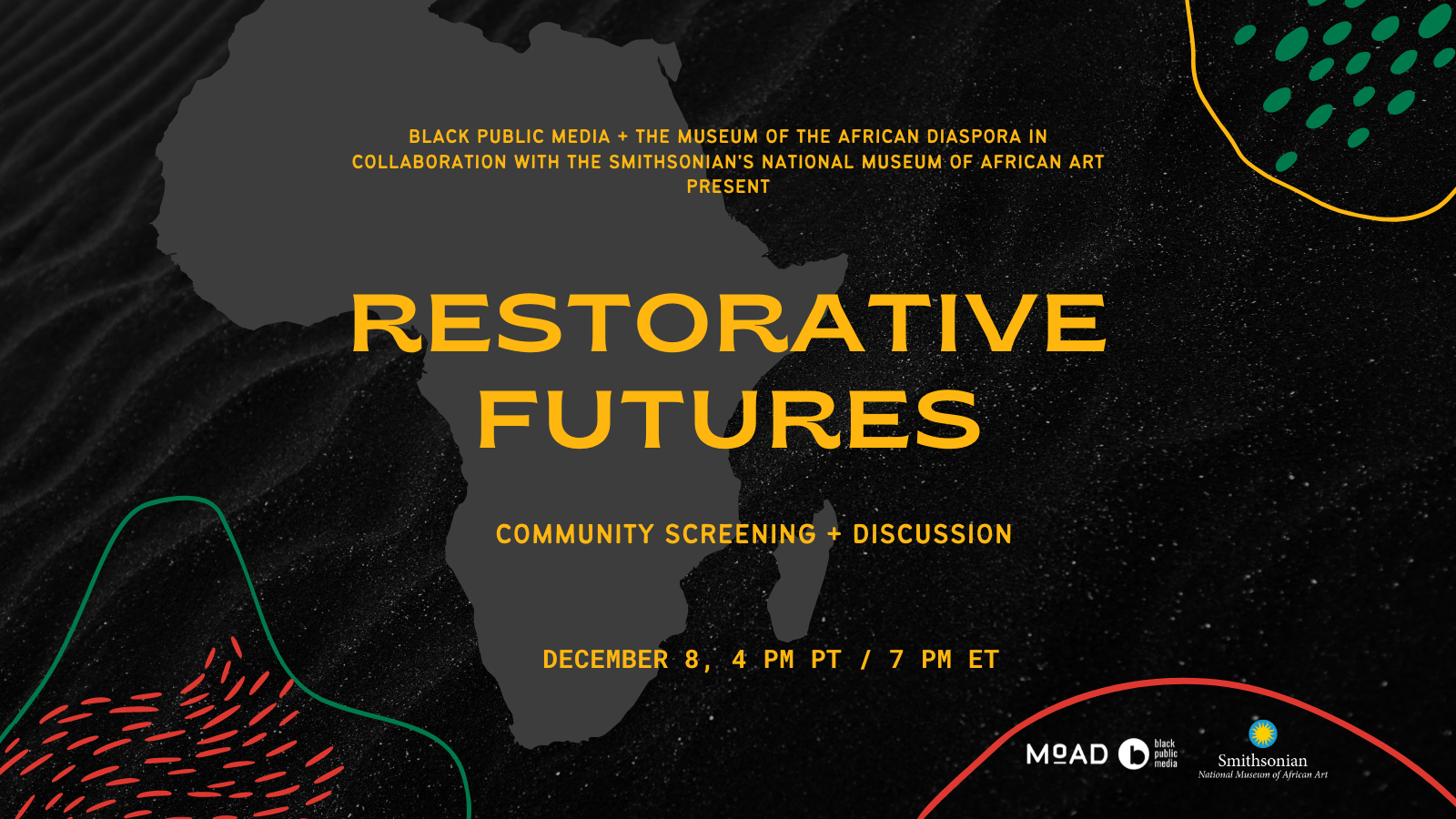 We end 2022 with this two-part virtual event engaging the impact and progress of the African Art Restitution movement and its larger significance to the African diaspora. We begin with a screening of director Nora Philippe's Restitution? Africa's Fight for Its Art, followed by a panel discussion about the African Art Restitution movement with the Smithsonian National Museum of African Art Director Ngaire Blankenberg; creative technologist, Mayowa Tomori; and performance artist, Nkeiruka Oruche. The conversation will be moderated by Natasha Becker, curator of African Art at the Fine Arts Museums of San Francisco.
Then, reunite with us on Sun., Dec. 11, at 12 PM PT/3PM ET, at our monthly African Diaspora Film Club, where Film Club curator, Cornelius Moore, will host a virtual conversation with Ms. Philippe about her film.
Admission to the Film Club is pay-what-you-can, but registration is required.
Black Media Story Summit: Climate Justice
HOSTED BY BPM, HOUSTON CINEMA ARTS SOCIETY & AUSTIN FILM SOCIETY
On Sat., Nov. 12, Black Public Media, Houston Cinema Arts Society, and Austin Film Society will co-host the 2022 Black Media Story Summit on Climate Justice held virtually and in-person at Houston's historic DeLUXE Theatre. This dynamic summit convened filmmakers, community organizations, thought-leaders, and other stakeholders to exchange data, information and ideas on the impact climate change is having on Black and other BIPOC communities. Participants were challenged to formulate ideas for media projects that highlight these issues and invited conversation about potential solutions.
Baltimore Community Talk Backs
PRESENTED BY BLACK PUBLIC MEDIA & NNICE
NOVEMBER 2, 2022 & NOVEMBER 6, 2022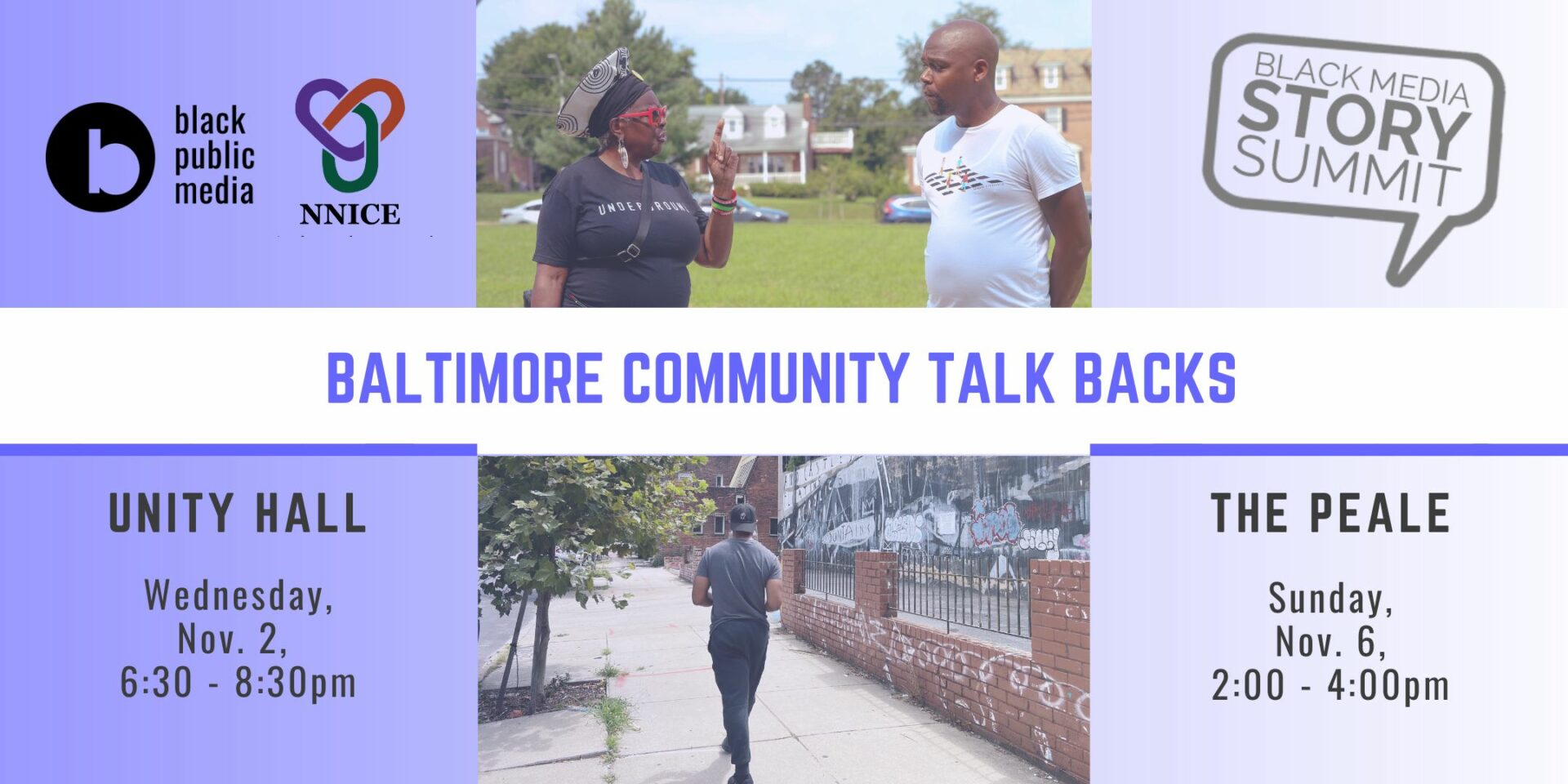 Black Public Media and NNICE came back to Baltimore for two special community screenings and talkbacks. For part 2 of our Black Media Story Summit - Baltimore, we screened our winning projects at Unity Hall, on Wednesday, Nov. 2 and at The Peale on Sunday, Nov. 6.
Our two winning projects include:
"Baltimore Speaks: Black Communities, COVID Vaccinations and the Cost of Doing Nothing", an intimate conversation with the community of Baltimore around their reluctance to be vaccinated and how that mistrust is rooted deeply into the mistreatment of Black people by medical institutions for generations.
"COVID CONVERSATIONS: Baltimore on the Street Education", An unfiltered, funny, real, and educational series from the streets of Baltimore for the people of Baltimore. Taking to the streets creating grass roots engagement to convince vaccination.
Newark Black Film Festival
PRESENTED BY THE NEWARK MUSEUM OF ART
JULY 12, 2022 - JULY 16, 2022

The Newark Black Film Festival, the longest-running Black film festival in the United States, is back!
Celebrating films that heighten the historic importance of the Black experience in the United States, the festival features live panel discussions and exclusive screenings of films created in the last three years.
Since 1974, NBFF has presented the work of young, independent, Black filmmakers, showcasing early films by the likes of Spike Lee, Ayoka Chenzira, and Warrington and Reginald Hudlin. Other luminaries that have participated in the festival over the years include James Earl Jones, Danny Glover, Pam Grier, Donald Bogle, Richard Wesley, Euzhan Palcy, Ava DuVernay and S. Epatha Merkerson.
Join the party at NBFF's opening and closing events, with live performances and the chance to mix and mingle with filmmakers, they are not to be missed!
PART OF THE NEWARK BLACK FILM FESTIVAL COLLECTION
On July 16, Black Public Media presented a screening of Hazing as a part of the Newark Black Film Festival.
The culture of hazing is explored through interviews with the family members of deceased young people, as well as survivors, to reveal the underbelly of groups that haze.
The film was followed by a Q&A with the filmmakers.
Not a Filmmaker, but want to get involved?