November 14,  2023
BLACK PUBLIC MEDIA
WEEKLY DISPATCH
By Leslie Fields-Cruz
For many Americans, Thanksgiving is a season of family, food and joy. For our indigenous cousins, however, it is also a season of remembrance, cultural affirmation and mourning. I view this season as one to be thankful, be informed and stay connected. During this Native American Heritage Month, I invite you to try spending some of your Thanksgiving holiday watching stories by and about people whose ancestors were here long before Columbus.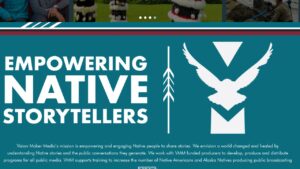 Vision Maker Media, BPM's peer organization, is a trusted source for documentaries about Native American history, culture, and contemporary life. Their website features programs you can stream online and watch on public television, as well as other multimedia resources worth exploring. Best of all, these informative resources are available year-round. So, add Vision Maker to the list of sites you connect with throughout the year to find compelling stories that enlighten and entertain.
BPMplus Soars in DC!
Last weekend, a handful of BPMplus fellows and staff participated in Cultural DC's TORRENTS: New Links to Black Futures event in Washington, D.C. Fellows Johannes Barfield, Dominick Rabrun, Georgiana Wright, and Leonardo Souza presented in-person at the Art & Tech Showcase. Fellows Damien McDuffie, LaJuné McMillian, and Eboni Zamani presented virtually. Souza's Rabiola Open Skies game closed the standing-room-only event with a virtual kite-flying session. A celebratory mixer at Michele's restaurant in the Eaton Hotel followed. Many thanks to all who attended, and to our Cultural DC friends: Kristi Maiselman, Jamal Gray, Christopher Peguese, and their colleagues. Let's stay connected and do it again next year!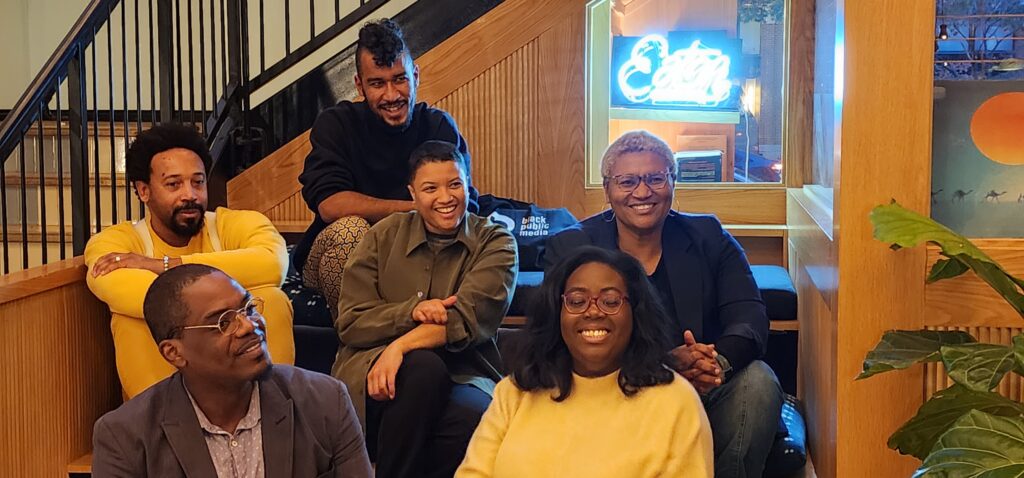 Opportunities
As the year winds up, don't miss out on the following opportunities:
Subscribe Today!
If you're not already receiving the BPM monthly newsletter and Weekly Dispatch, fill out the "Stay Informed" box at the bottom righthand corner of this webpage to subscribe.
BPM is supported by the Corporation for Public Broadcasting with further funding from the MacArthur Foundation and the New York State Council on the Arts. BPM is the only nonprofit that offers training, funding and distribution for projects solely about the Black experience. We welcome foundations, corporations and individuals to help with our work. For more information about underwriting and contributions, contact Alisa Norris (alisa@blackpublicmedia.org).
Copyright (C) 2023, Black Public Media. All rights reserved.