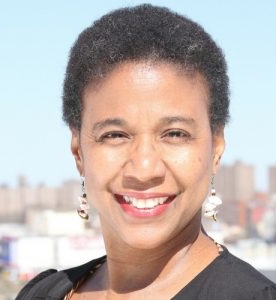 August 2, 2023
BLACK PUBLIC MEDIA
WEEKLY DISPATCH
By Leslie Fields-Cruz
I Love Giving Away Money
Perhaps the best parts of my job is being in a position to say "yes" to storytellers who seek funds to support their projects. It's the same surge of endorphins I used to get as my children opened their Christmas gifts. This is why I love BPM's Open Call. The only down side is we can only make a limited number of awards. Still, I've seen the feedback we offer to those whose submissions are unsuccessful leave the process better equipped to compete more effectively the next time.
This year's Open Call focus is on climate stories. Given how disproportionately Black folks are affected by climate disasters, and how little media attention their experiences and their activism receive in general, I'm thrilled that we can offer this opportunity to filmmakers.  We're also pleased to offer three information sessions over the next few weeks. These are designed to give those interested in responding to the call a chance to get their questions answered before submitting.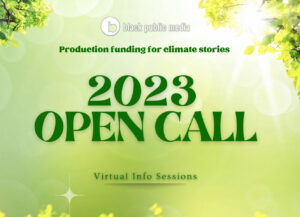 Details about how to register for the free, virtual, information sessions are included in this month's newsletter. If you or someone you know is working on a story that has a climate angle, I hope we'll get a chance to consider it for funding. This year, we're even considering projects that are still in the R&D phase. So, even if your idea is in the nascent stages of development, we'd like to hear about it. 
The application window will open on September 1 and close on the 25th. Between now and then, feel free to learn more about the call and what we're looking for on our Open Call landing page. Awards will be announced in December, just in time for a few fortunate makers to dance gleefully into the winter holiday season. 
We can't wait to hear from you!
Banner image of Yoruba Richen receiving 2022 BPM Trailblazer Award from Leslie Fields-Cruz, by Isaiah Horton
If you're not already receiving the BPM monthly newsletter and Weekly Dispatch, fill out the "Stay Informed" box at the bottom righthand corner of this webpage to subscribe.
BPM is supported by the Corporation for Public Broadcasting with further funding from the MacArthur Foundation and the New York State Council on the Arts. BPM is the only nonprofit that offers training, funding and distribution for projects solely about the Black experience. We welcome foundations, corporations and individuals to help with our work. For more information about underwriting and contributions, contact Alisa Norris (alisa@blackpublicmedia.org).
Copyright (C) 2023, Black Public Media. All rights reserved.