November 7,  2023
BLACK PUBLIC MEDIA
WEEKLY DISPATCH
By Leslie Fields-Cruz
'VOTE! BeHeard,' Again!
We're sending this week's edition of the Weekly Dispatch early today because it's Election Day! Many states offer a variety of early voting options, so perhaps you have already voted. But if not, I'm writing to remind you that your vote matters! 
Over the years, BPM has funded and distributed several films spotlighting the struggles African Americans have faced in obtaining, maintaining and acting upon their constitutional right to vote. We've also supported films highlighting the benefits communities enjoy when our folks turn out to vote. 
In the weeks leading up to the 2020 election, BPM ran our first BeHeard social media campaign. VOTE! BeHeard features four video shorts about voting. You'll recall voter participation among people of color and young adults that year was significantly higher than many pundits expected. While we can't take full credit for that, we believe our campaign helped. It also ended up winning a Gold Anthem  Award. Unfortunately, voter participation among young people and African Americans has either flat-lined or waned ever since. 
Today, when our democracy is under relentless attack, it is essential for ALL of us to take our hard-won voting rights seriously. Hopefully, you aren't among those dissuaded from going to the polls. If you are, please watch Why Vote? and Listen. These shorts just might persuade you to reconsider. We also invite everyone to share the series with family, co-workers and friends. 
FESTIVAL BEAT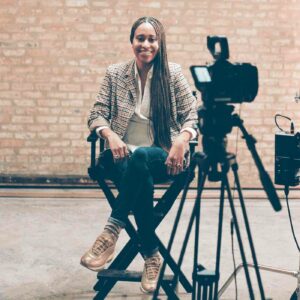 BPM extends congratulations to Resita Cox for her win at South Pitch this weekend. The festival is held each year at the New Orleans Film Festival, which kicked off last week and continues virtually through this Sunday, Nov. 12. Resita competed with five other finalists in South Pitch's documentary category. The $10K award will support her film Basketball Heaven, which takes a poetic look at Kinton, N.C., the world's leading producer of NBA players.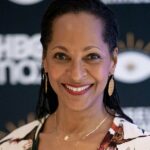 BPM also sends a shout out to Karen McMullen, who stepped into the director role at Urbanworld just in time for the 2023 festival. The lively, well-attended event ended Sunday.
SURVEY DEADLINE EXTENDED
The deadline for BPM's 2023 community survey has been extended to this Thursday (Nov. 9).  Don't let the clock run out on your chance to give us feedback. Include your contact information and you can still qualify for the tumbler drawing.
Subscribe Today!
If you're not already receiving the BPM monthly newsletter and Weekly Dispatch, fill out the "Stay Informed" box at the bottom righthand corner of this webpage to subscribe.
BPM is supported by the Corporation for Public Broadcasting with further funding from the MacArthur Foundation and the New York State Council on the Arts. BPM is the only nonprofit that offers training, funding and distribution for projects solely about the Black experience. We welcome foundations, corporations and individuals to help with our work. For more information about underwriting and contributions, contact Alisa Norris (alisa@blackpublicmedia.org).
Copyright (C) 2023, Black Public Media. All rights reserved.