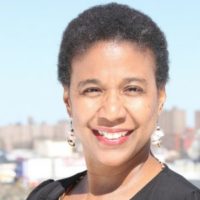 DECEMBER 6, 2022
BLACK PUBLIC MEDIA
WEEKLY DISPATCH
By Leslie Fields-Cruz
And That's a Wrap!
The year 2023 will be upon us in just 26 days. Where the hell did 2022 go? Oh, I know, we were oh so busy the time just whizzed by. But that's a good thing, right? What's the saying, "Good work makes the day go faster?" Or, "Working with good people makes work like play?" Hmmm, I probably invented these, but nevertheless, team BPM did great work this year, as I'm sure you'll agree.
Black Public Media granted $560K to 13 media projects this year. Our support helped some projects get to the finish line, while propelling others to the next stage of production. We held two Regional Black Media Story Summits this year. The first, in Baltimore, focused on vaccine equity, and the second, in Houston, highlighted climate justice issues. We funded two short media projects on vaccine equity, and look forward to funding climate justice projects next year. Have one? Send it our way.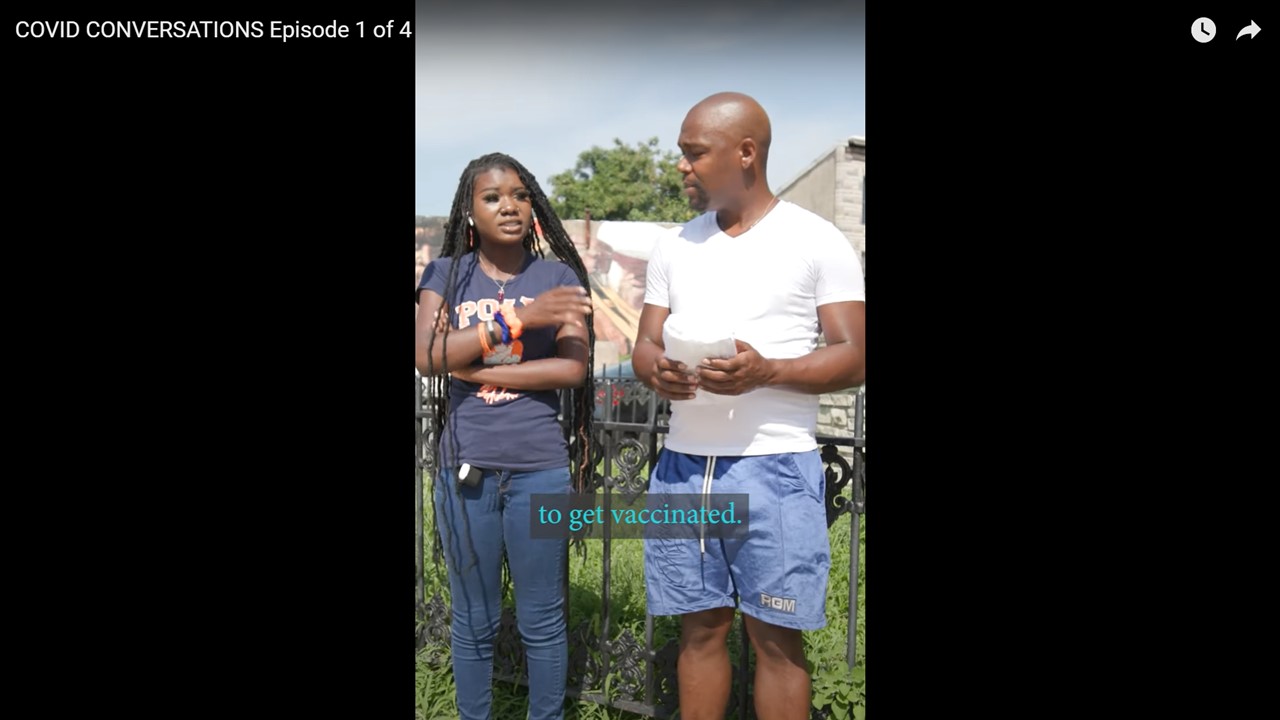 Screenshot from Julian Hamer and Yessica Hernandez-Cruz' short film series "Covid Conversations"
BPMplus launched a new visiting artist program in partnership with the Johnny Carson Center for Emerging Media last summer. In June, we sent group of creative technologists to the Toronto for the Collision tech conference and last month sent a few others to Lisbon, Portugal, for Web Summit. Our BPMplus team also released its long-awaited VR training videos. And we fully incorporated immersive media into the PitchBLACK Forum, committing $75K to two projects. Our partnership with Frontline's Un(re)solved immersive media project resulted in an Emmy win for its creator, Tamara Shogaolu. Most of BPM's engagement activities were virtual screenings, filmmaker talkbacks, and mixers this year. But we experimented with a couple of in-person events, too: Bayete Ross' immersive exhibition at Columbia Law School, and the hybrid Black Media Story Summit in Houston. I'm not sure y'all are truly ready for the full in-person experience — I may not be either — so we'll continue to experiment with hybrid events to accomodate those of you who prefer engaging from a distance, and those who prefer mixing with newfound friends in person. Throughout the year, we celebrated with several of the makers we've funded whose completed films premiered at film festivals, on broadcast, and online: Ailey, Marian Anderson: She's Got the Whole World in Her Hands, Fannie Lou Hamer's America, When Claude Got Shot (another Emmy Winner), Silent Beauty, Ma's House, Hazing, BeHeard! I Am Who I Say I Am, Covid Conversations, and Let The Little Light Shine (this last one airs Dec. 12 on POV; check it out). We also released the 14th season of AfroPoP: The Ultimate Cultural Exchange, highlighting the diversity of the Black experience by presenting stories that cover topics such as the rise and fall of a Black British soul group, the struggle for African art restitution, the perspectives of first generation Sudanese Americans, a Black Tunisian activist's political campaign, and a disability rights campaign in the Democratic Republic of Congo. Last spring, we celebrated the work of filmmaker Orlando Bagwell at the PitchBLACK Forum & Awards. His body of documentary content not only prepared a generation of makers for careers in documentary filmmaking, it also provided the American public with many untold stories about the African American experience. Finally, this year wasn't without the profound loss of two of Black independent films' fiercest and most vocal champions: Michelle Materre and the founder of BPM, Mable Haddock. I count myself lucky to be among those who knew and benefitted from their brilliance, spirit, humor, generosity, and advocacy. They have joined the ancestors and passed the baton to us. Are you ready? I know we are.
Happy Holidays, everyone!
PS: Join us on Thurs., Dec. 22, for our year-end holiday party. Register here: https://bit.ly/BPMHoliday-Party-2022
Black Public Media is supported in part by the Corporation for Public Broadcasting, with further funding from the MacArthur Foundation, the New York State Council on the Arts, and Acton Family Giving.  For more information about underwriting and contributions, please contact Alisa Norris (Alisa@ blackpublicmedia.org). To donate, click here! In addition, you can donate to BPM through your Amazon purchases by going to smile.amazon.com/ch/31-1335950.
Copyright @ 2022 Black Public Media. All rights reserved.
Our mailing address is:  8 West 125th Street, Ste. 0D3117. New York, NY 10027